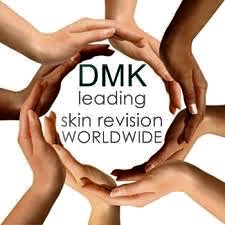 Introducing "The Acne Clinic" at Linda Rae Skin Care
Live in the skin you love not the one that you have!
Acne – deriving from the Greek word, meaning "point".
Acne peaks between the ages of 12 to 17 in females and 16 to 19 in males. Up to 40% of females and 35% of males are affected by acne during these peak years. However, adult acne is increasing today due to stress, medications and environmental factors.
There is no single cause for oily and acne prone skin. Acne can be a genetic condition or caused by external factors. Common contributing factors to acne include:
DMK Acne Solutions is a collection of successful techniques developed by DMK for revising acne. They are based on a natural healing approach using various modalities and botanical chemistry to restore skin functionality.
Our Acne Revision Plans are created for each individual's specific needs ranging from light occasional breakouts to highly infected, inflamed acne.
Treating acne is not an overnight process. It requires in clinic treatments along with consistent home care.
Without total commitment this process will not produce optimal benefits.
DMK is a Journey Not A Quick Fix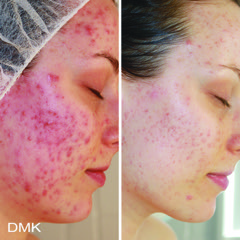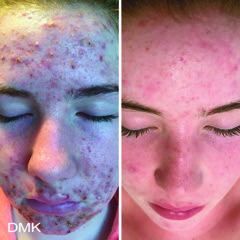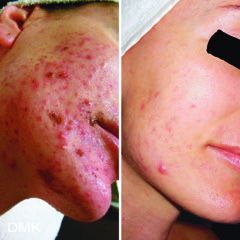 Beautiful skin requires commitment, not a miracle.